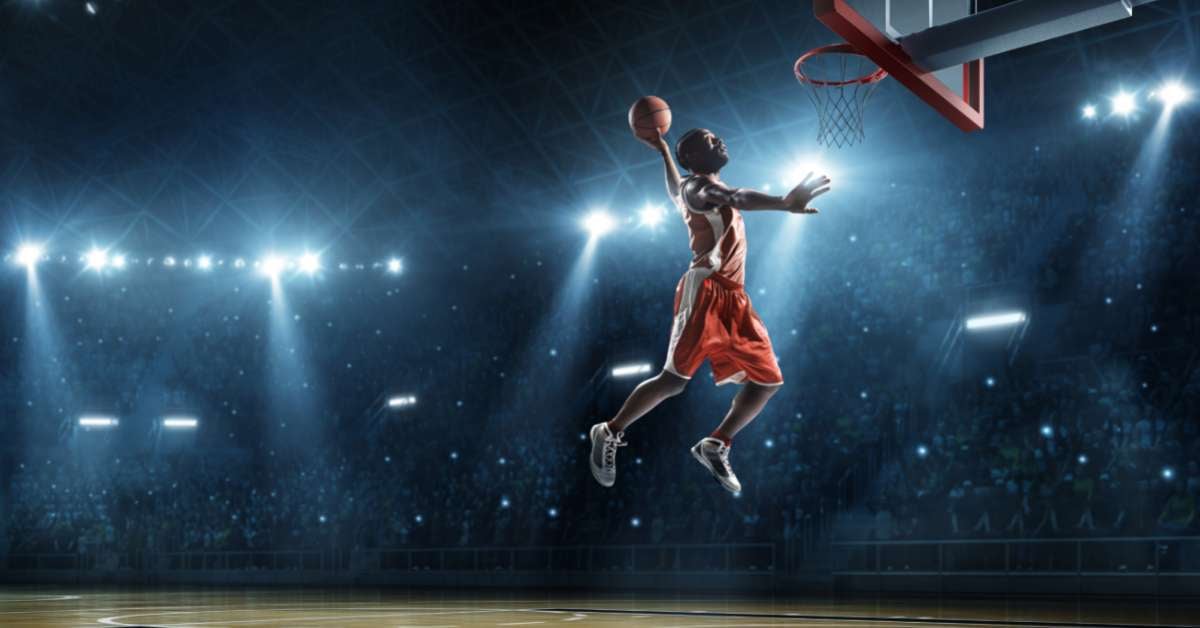 Photo credit: Canva
March Madness is one of the most exciting times of the year for basketball fans nationwide, and with the power of AI, predicting the outcome of games has become even more accurate. However, some argue that relying on AI to predict the winners takes away from the excitement and unpredictability of the tournament. After all, isn't part of the fun of March Madness not knowing which team will come out on top? While that may be true, it's essential to remember that AI is just a tool. It can't guarantee a win or take away from the thrill of the game. Instead, it can provide valuable insights and help fans make informed decisions. In this blog post, we will explore how the same technology and tools that assist in predicting a March Madness winner can also help your business win big with the right application.
Enhancing Performance Predictions Using AI Player-tracking Technology
One example of how AI can be used in basketball is through player-tracking technology. Sensors placed on players' jerseys can collect real-time data on each player's movements, including their speed, distance covered, and time spent on the court. This data can be used to create player performance models that predict how a player will perform in a game, helping coaches make informed decisions on player rotations and strategies. AI can also be used to create dashboards that display real-time game data and analysis, which can help coaches make data-driven decisions, such as which players to sub in or out and which plays to run.
Imagine being able to use AI to predict which basketball players have the potential to become the next Lebron James! Coaches and scouts can use player-tracking technology to collect data on a player's movements and abilities. They can then input this data into AI algorithms that can analyze and make predictions about the player's future performance. With this information, teams could start signing these promising players to long-term contracts, hoping to capitalize on their future success. But AI predictions are not always 100% correct and could leave the possibility of creating a bunch of overpaid players who never live up to their potential. Will AI be able to accurately predict the next generation of basketball stars? Only time will tell.
As mentioned, AI isn't always foolproof. A perfect example of this is the historic upset in 2018 when the University of Maryland, Baltimore County (UMBC) beat the University of Virginia (UVA), the first-ever win by a 16-seed over a 1-seed in the history of the NCAA Division I men's basketball tournament, and only the second time in college basketball overall! No AI model predicted this outcome, and it serves as a reminder that humans will always have some degree of unpredictability.
Revolutionizing Fan Engagement Using AI
Another way that artificial intelligence can be used to enhance the March Madness experience is through bracket predictions. Each year, millions of people fill out a bracket in an attempt to predict the outcome of each game in the tournament. With so many possible outcomes, it can be nearly impossible for even the most devoted fans to create the perfect game-winning bracket. But with the help of AI and its ability to process vast amounts of data in a matter of seconds, basketball fanatics can improve their chances of winning their office pool.
But it's not just about winning the office pool. AI can also be used to improve the tournament experience for fans! By analyzing social media trends, sentiment analysis models can be developed to assess the public's response to individual games. The insights gained from this analysis can then be combined with machine learning techniques to generate personalized recommendations for behavior analysis, leading to the creation of more captivating content for fans. Dashboards created from AI-driven analysis can provide up-to-date information on the game's progress and even predict the final score improving the fan experience. The end goal is to enhance the overall fan experience by identifying key touchpoints, such as highlight reels and social media posts, that can improve brand engagement.
How to Gain a Competitive Edge With AI-powered Solutions
Are you ready to harness the power of artificial intelligence? Don't let uncertainty and unpredictability hold your business back! At Nisum, we understand that not only basketball fans are looking for a competitive edge. We have years of experience using predictive analytics, machine learning, AI application, and dashboard building to help businesses like yours make informed decisions that will allow you to gain a competitive advantage. Using the power of AI, we can provide real-time insights and personalized recommendations that enhance your user experience. Whether you're looking to better track your products, gain customer insights, make smarter supply chain decisions, or better forecast your next winning product, our team has the experience to help you come out on top. Contact us today to partner with our team. Together we can leverage cutting-edge technology to develop a WIN for your business!