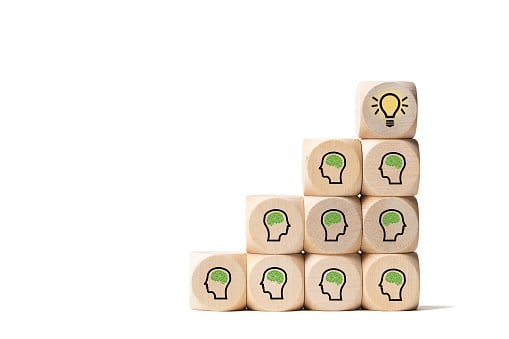 Source: iStock
As organizations operate at high speeds and in uncertain conditions, today's workforce has become more complex. The COVID-19 pandemic is the latest crisis that has created an unprecedented impact on the world by bringing businesses and economies to a grinding halt.
Leaders currently face an extremely volatile, uncertain, complex, and ambiguous environment, otherwise known as VUCA, and they are now expected to reinvent themselves by thinking strategically, leading with a strong vision and purpose, adapting to cultural changes, collaborating across the enterprise, inspiring innovation, and managing ever-increasing levels of complexity in the face of these emerging changes and enormous demands.
This is worrisome because the culture of an organization is largely influenced by leadership's values, beliefs, and behaviors. Hence, leaders should have a clear vision to work on what needs to be cultivated in themselves, and to emerge as successful leaders, they must fundamentally change how they see themselves, their teams, and their business.
If your actions inspire others to dream more, learn more, do more, and become more, you are a leader.
– President John Quincy Adams, Former U.S. President
To be effective, leaders must focus on three powerful areas: personal, people, and business, and a balance of these three areas of leadership influence is known as the leadership triangle.
The leadership triangle enables leaders to grow by transforming and empowering themselves. Below are nine traits that allow leaders to be influential and effective in each area.
Personal Impact

1. Take Ownership and Hold Themselves Accountable
Leaders must speak up and display the courage to express their views, manage conflict, and admit their own mistakes.
2. Act With Integrity and Demonstrate Ethical and Compliant Behavior
Leaders must listen actively to concerns and take appropriate action when observing unethical or non-compliant behavior. A leader must treat all team members from diverse backgrounds as equals and always put company interests first.
The supreme quality for leadership is unquestionably integrity. Without it, no real success is possible, no matter whether it is on a section gang, a football field, in an army, or in an office
– Dwight D. Eisenhower, Former U.S. President
People Impact

3. Coach
Leaders must value, support, and groom team members by providing opportunities to learn and grow and by giving and receiving continuous feedback. The impact is created when leaders act with empathy, respect, and adapt to their team members' situations, behaviors, and varying levels of performance.
4. Develop Active Listening and Promote Better Communication With Teams
Leaders must collaborate and communicate with everyone, regardless of organizational structures and hierarchies, and nurture internal and external networks.
5. Shape and Communicate Vision and Strategy Effectively by Connecting the Bigger Picture With Team and Individuals
Leaders must inspire and unify everyone with enthusiasm, even in adversity.
6. Establish Trust and Ensure Transparency by Creating an Inclusive Environment With a Sense of Belonging, Pride, and Collective Achievement
Leaders must focus on building a working atmosphere that favors engagement and well-being.
Leadership is about making others better as a result of your presence and making sure that impact lasts in your absence.
– Sheryl Sandberg, COO, Facebook
Business Impact

7. Focus on Making the Right Business Decisions by Positioning Customers as Their Highest Priority
Leaders must create a positive customer experience by collaborating transparently and honestly with their customers to secure business relationships.
8. Make Timely Decisions
Leaders should make timely decisions by combining intuition, facts and figures, and different perspectives while anticipating risks and opportunities.
9. Create Opportunities by Leveraging the Latest Technologies and Business Trends
Leaders must actively focus on evolving business trends, continuous improvement in business processes, and disruptive innovation.
Ultimately, leadership is not about glorious crowning acts. It's about keeping your team focused on a goal and motivated to do their best to achieve it, especially when the stakes are high and the consequences matter. It is about laying the groundwork for others' success and then standing back and letting them shine.
– Chris Hadfield, Former Astronaut, CSA
Create an Impact With These Powerful Traits
In the world of business today, leaders have a strong impact on the commitment of those who work around them. It is important that modern leaders be fair, influential, guiding, and inspiring to people by focusing on the leadership triangle. Leaders who develop these nine powerful traits will see a positive impact on their behavior, teams, and the organization as a whole. Constant focus on developing these nine characteristics will give leaders the skills to be truly empowered, genuine, and inspiring leaders in any organization.
How Nisum Can Help
For senior transformation leaders in mid-to-large enterprise companies who must build a nimble culture to achieve higher efficiencies in day-to-day operations, our Business Agility team can provide experienced partners who orchestrate measurable, holistic, Agile transformation anchored in cultural change and enabled by technology excellence.
We build sustainable leadership practices that help leaders continuously develop and transform themselves. We also offer leadership development programs to our employees, who help several clients achieve their business results, increase productivity, and efficiency.
We provide our own framework, the Nisum Enterprise Agile Framework (NEAF), to help organizations more effectively institute an Agile culture. It is sustainable and enables them to transform their mindset and culture to think and act more nimbly to adapt to the ever-changing demands of the market.
To identify the areas of your Agile processes that are not working and to receive feedback on your business' maturity level, take our free Agile Maturity Assessment.
To learn more about how Nisum can develop leaders and implement leadership best practices across teams, programs, and portfolios for your organization, contact us.