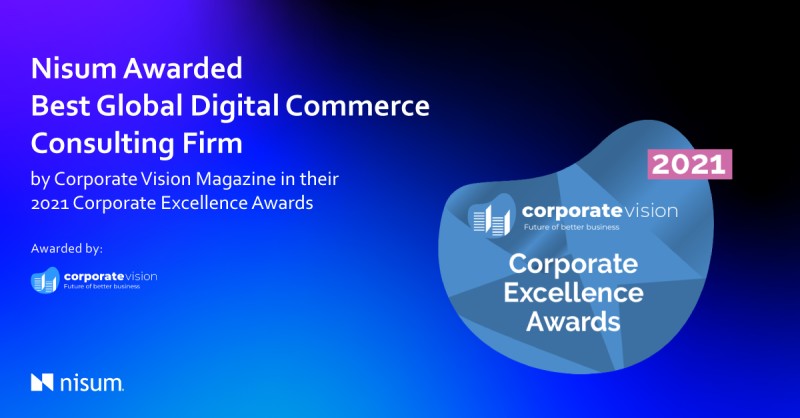 We are proud to announce that Corporate Vision Magazine has named Nisum the Best Global Digital Commerce Consulting Firm as part of its 2021 Corporate Excellence Awards.
"Nisum's recognition further validates our solutions as ahead of the curve in providing real, measurable results and high-quality strategic partnership for our clients. We are honored to accept this award for the second year in a row. Despite the challenges of the past two years, we have made many well-timed and people-focused strategic decisions that have allowed us to grow and deliver excellent service. Bringing value to the people around us has been our top priority and focusing on them has guided us in the right direction. Our level of commitment and care is why our clients trust Nisum," said Nisum's CEO, Imtiaz Mohammady.
Corporate Vision Magazine has published the announcement on its website and digital magazine.