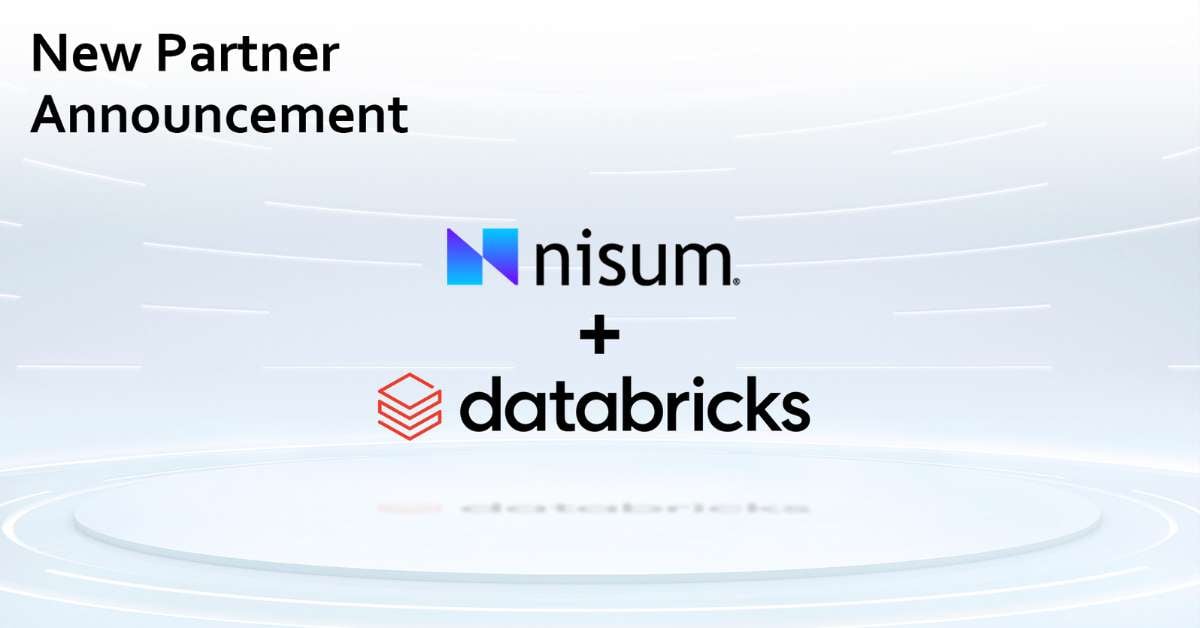 Nisum, a leading technology consulting firm and expert in building custom digital commerce platforms, has formed a consulting and systems integration partnership with Databricks, the Lakehouse company.
Through this partnership, Nisum will​ be able to help clients unify all data and AI workloads to deliver more meaningful insights and innovative customer solutions. Nisum will work with existing and prospective clients to help them harness the power of data and analytics by combining the latest advancements of the Databricks'​ Lakehouse Platform with Nisum's unique value-realization approach.
"Our partnership will enable us to develop innovative solutions that will cut costs, increase data value, and provide actionable insight to our clients. Our clients can look forward to accelerated growth with their cloud, data, and analytics transformation journeys," said Ramachandran Narayanan, Nisum's VP & Global Leader for Partnerships and Alliances.
Databricks' Lakehouse Platform helps organizations accelerate innovation by unifying data teams with an open, scalable platform for all their data-driven use cases. Their solution streamlines analytics, AI, and business intelligence (BI) and provides a modern lakehouse architecture that unifies data engineering, data science, machine learning, and analytics within a single collaborative platform.
Contact a Nisum expert today to build and implement a data transformation strategy customized for your business.
About Nisum
Nisum is a leading technology consulting partner based in Silicon Valley that designs and builds custom digital commerce platforms. Nisum has services spanning digital strategy and transformation, insights and analytics, blockchain, business agility, and software development. Founded in 2000 with the customer-centric motto "Building Success Together®," Nisum has grown to 2,000 professionals across North America, Latin America, India, and Pakistan. A preferred advisor to leading Fortune 500 brands, Nisum enables clients to unleash tangible business growth by building the advanced technology they need to excite end customers in today's world with immersive and seamless experiences across digital and physical channels.