Nisum created an Agile transformation roadmap that changed work culture and standardized processes and practices, which improved initiative planning and delivery times.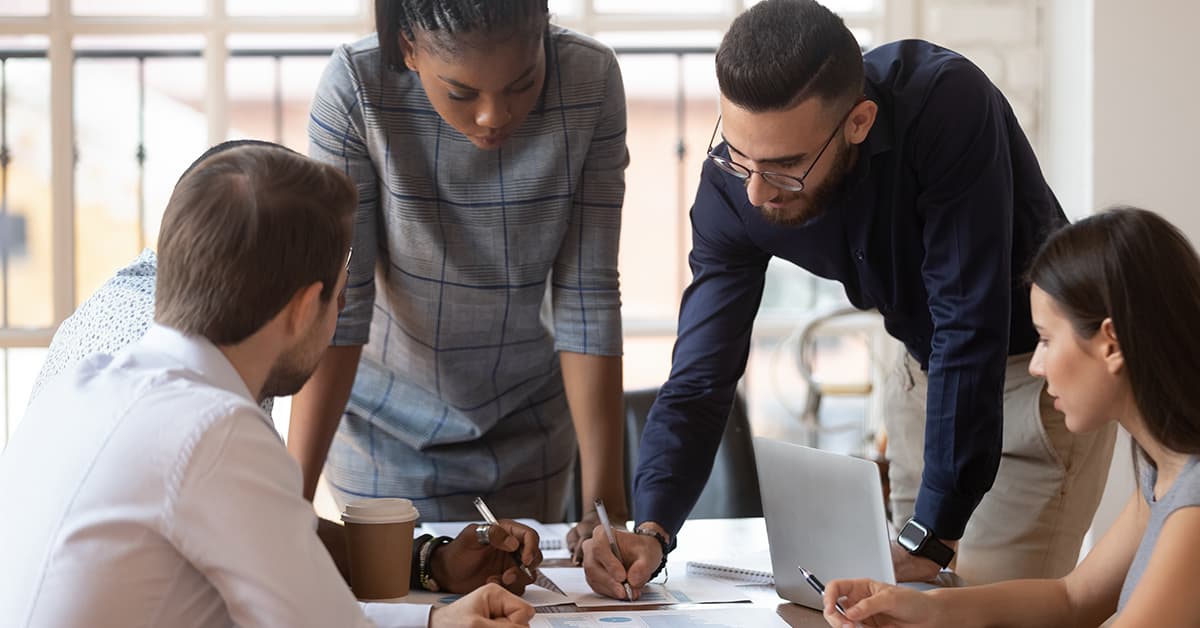 Agile transformation established a product-centric structure and changed the working culture, which led to:
+20%




increase in product team focus toward single products




-20%




reduction in project defects
Business Challenge
A Fortune 500 grocery client was facing challenges with planning, executing, and delivering their key business initiatives and was unable to keep up with changing business needs. The waterfall project management methodology practiced by the organization led to:
Execution delays created by any changes made to the business requirements document (BRD)

Planning delays due to the lack of fluidity in the development team and stakeholder feedback loop

Diminishing team motivation and lack of product ownership by team members stemming from the project-centric methodology
Solution
An Agile transformation roadmap was created based on the Nisum Enterprise Agile Framework (NEAF). Standard processes and practices were defined with the client and Nisum's Agile experts trained teams on various aspects of Agile adoption - process, technology, and people. This resulted in:
Diminished delays from BRD changes due to increased flexibility gained from the revised schedule of planning meetings

Initiative planning time decreased due to implementing standard processes and practices defined with the client and tailored to the stakeholders' needs

Teams became motivated to deliver successful products, because:

Teams became more product-centric with a strong focus on end-to-end delivery

Teams were able to define the boundaries of products, which created a sense of ownership for the team members

---
Feel free to contact us for more information on how Nisum can drive results for your company.