Nisum EVP, Sajid Mohamedy's article, "Three Ways Blockchain Can Aid In The Global Recovery," was published in Forbes. Continue reading below or find it on Forbes here.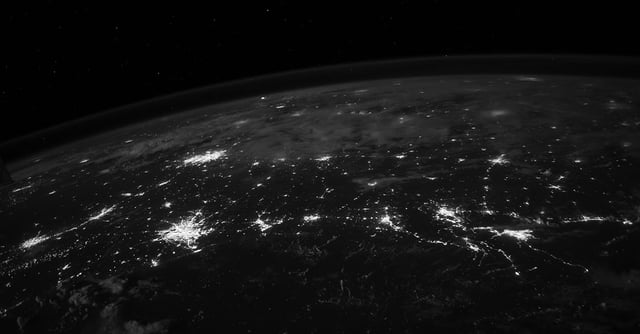 Three Ways Blockchain Can Aid In The Global Recovery
The disruptive potential of blockchain and its application across industries has been widely discussed and speculated upon in the years since the run on cryptocurrencies made distributed ledger technology a hot topic of conversation around dinner tables and watercoolers around the world.
That disruptive potential takes on new import today, as we work toward global recovery from Covid-19 on both a health and economic front. My company is always looking for new and effective applications for blockchain that may be useful to our clients. Recently, we've seen how blockchain has the potential to play a significant role, not only in the current Covid-19 recovery but also in creating systems that are better able to withstand the unexpected and weather future uncertainty. Let's take a look at a few use cases.
Supply Chain
Supply chain was one of the first use cases for blockchain technology outside of cryptocurrency because of blockchain's ability to unlock a new level of transparency into where, exactly, goods come from. This applies across a variety of industries and can be used in determining provenance for a range of products, from designer luxury goods and fine wines to food safety and plastics recycling.
As Covid-19 swept the globe, affecting different regions more acutely at different times, global supply chains were completely disrupted. Manufacturers depending on parts from China were delayed in production. Volatile spikes in demand within specific categories resulted in unprecedented "out of stocks" and empty shelves. Up and down the supply chain, from retailers to manufacturers, organizations scrambled to find new or alternate suppliers of these goods. A complex and time-consuming task during normal circumstances was rendered nearly impossible as the pandemic spread and organizations couldn't afford to abide by normal procurement timelines for vetting new partners.
Blockchain can help businesses across industries glean a clearer picture of where their orders are coming from, which becomes all the more important during a global pandemic, as well as help organizations to easily establish relationships with alternate suppliers.
Contact Tracing
This is a relatively new case for blockchain that has arisen in direct response to the pandemic. Many governments have looked to contact tracing as a way to measure the exposure of infected people. Tech behemoths Apple and Google even joined forces in developing Covid-19 contact tracing technologies. However, with mass data collection, information privacy becomes a huge concern.
Blockchain can alleviate some of the privacy risks posed by contact tracing through its decentralized storage of information. Because data is organized into blocks that are sequentially and distinctly linked, information cannot be changed or deleted. Users can join using an anonymous identifier for their device, so that information can be shared, but people can retain their privacy. These factors enable health and medical professionals to glean a true sequential picture of virus transmission without putting private information at risk.
Antibody Development
The Red Cross is collecting plasma donations from recovered Covid-19 patients as the antibodies in their plasma may help fight the virus in infected patients. And in June, scientists at SAb Biotherapeutics announced the use of cows in the development of antibodies that would neutralize the coronavirus in humans.
As government and healthcare organizations look to the efficacy of antibodies in fighting Covid-19, where those antibodies are coming from is extremely important, as is ensuring the integrity of each specimen. Blockchain can provide a secure, transparent log of the journey of each source of antibodies, from extraction to patient. This not only ensures patients are receiving the intended treatment but also helps in monitoring outcomes.
Looking Ahead To The Future Of Health And Wellness
Covid-19 has completely changed the way people around the world approach health and safety. Behaviors that seemed unremarkable a year ago, like riding the subway, attending graduation, or enjoying a concert, are all now potential avenues of exposure.
On the long road of recovery from Covid-19, I believe people will be much more mindful of what they're putting in their homes and bodies and what they're exposing themselves to. The above use cases are just a few examples of the ways blockchain can ensure that both organizations and consumers have a transparent view of the goods they are using and producing.