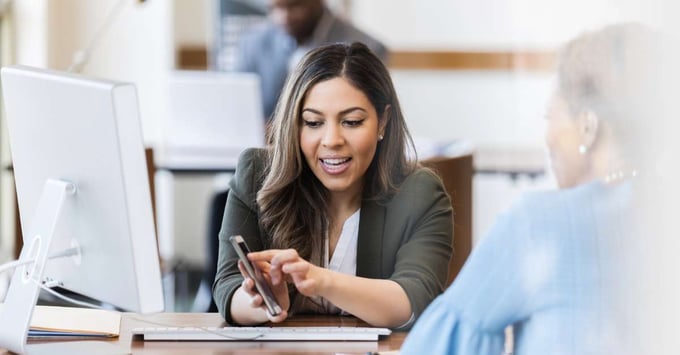 In a rapidly changing financial landscape, a prominent bank in Latin America had a clear goal: to extend its banking services to those residing outside of Chile. Their commitment to accessibility was ambitious, but they faced a significant challenge related to the use of outdated legacy systems. These technical difficulties restricted their reach and threatened their competitiveness within an aggressive industry.
As leaders of innovation and collaboration, we didn't just address the challenge our client was facing, we partnered with them to foster creativity and align on goals, best practices, and innovative solutions. Through successfully integrating cutting-edge technologies and introducing Agile project methodologies, we tackled the challenge head-on, enabling the bank to launch new offerings such as online high-yield savings accounts. By working together, we expanded the bank's customer base and enhanced its competitiveness within the industry. This collaboration allowed us to elevate the entire banking experience, fostering a connection with new customers and strengthening the brand's position in the market.
⬇
customer acquisition costs
Business Challenge
A prominent bank in Latin America faced a significant challenge in their mission to provide accessible banking services within a highly competitive industry. People residing outside of Chile were unable to open bank accounts or invest in the bank through their website due to technical difficulties of integrating with legacy systems, leading to:
Ineffective project management processes

and delays in ideating and building new solutions and technology
Limitations in market reach and customer base potential

due to mobile and online banking limitations
Poor customer experience

due to the limited availability of products and services offered
High customer acquisition costs

due to geographic limitations, time-consuming in-person customer service, and heavy investments in marketing efforts to attract and retain new customers

Solution
Nisum successfully implemented several solutions to resolve the technical challenges related to legacy system integration and accessibility. Additionally, through the introduction of Agile project methodologies, Nisum facilitated creative brainstorming sessions, and collaborated with the client to create a new product offering - online high-yield savings accounts. These changes allowed customers outside of Chile to open bank accounts and invest in the bank's offerings through their website, resulting in:
Efficient project management processes

and improvements in ideating and building new solutions and technology via new Agile project methodologies and culture
Improved market reach and customer base

due to the improved accessibility of mobile and online banking
Enhanced customer experience

by providing customers with a wide range of financial products and services
Lower customer acquisition costs

due to online market expansion, digital account enrollment, automated customer processes, and increased accessibility to new customers across various geographic locations
---
Ready to transform your challenges into opportunities and take your business to new heights? Partner with Nisum today, and let's build success together. With our expertise in innovative solutions and Agile methodologies, we'll pave the way for growth, customer satisfaction, and a competitive edge that sets your business apart. Contact us today and embark on a journey towards unparalleled success.