In today's market, there are trillions of dollars in transactions moving around the world within payment systems. This process is slow and charges significant fees. The main players in the payments industry are apps, such as PayPal, Venmo, and Zelle.
Taking a closer look at the payment transferred through these services to other countries, the added fee and slow transaction processing times are huge drawbacks. In addition, the process of making these transactions requires intermediary services that charge extra fees on top.
This is where blockchain technology comes into play to mitigate these drawbacks that the current payment industry faces.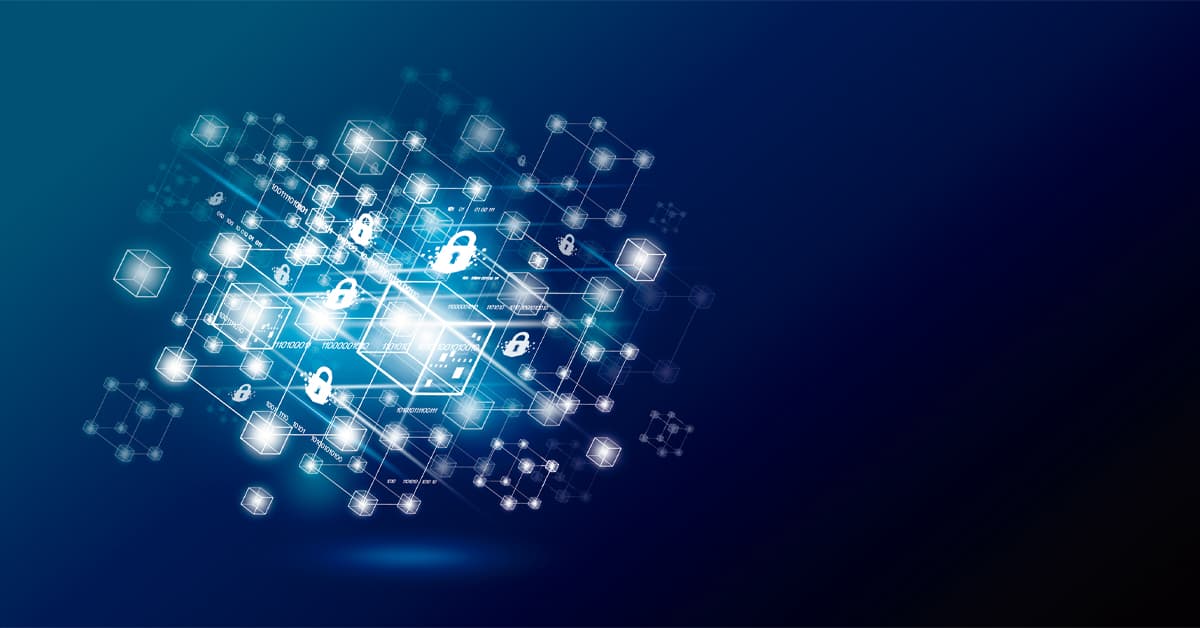 Photo Credit: iStock
The biggest advantage of blockchain technology is its decentralized and distributed nature. Pairing this feature with the payments industry can bring a world of innovation to this already cutthroat market.
Below are some of the most beneficial perks blockchain provides:
Low Fees and Fast and Secure Transactions
This is the most common use case for blockchain technology because there are cryptocurrencies, such as Bitcoin, that act as both a digital currency as well as a platform to send payments. The transactions with Bitcoin and other cryptocurrencies are simple, fast, and anonymous. It only requires the recipient's crypto address, and the transactions can be processed without hurdles. These transaction costs are minuscule, starting at just a few cents, and are very secure because of the utilization of both private and public keys to ensure authenticity and integrity.
Removes Intermediary and Custodial Service Fees
Sending money internationally through traditional means can be a hassle when compared to sending internationally via blockchain technology.
Below is the traditional process workflow: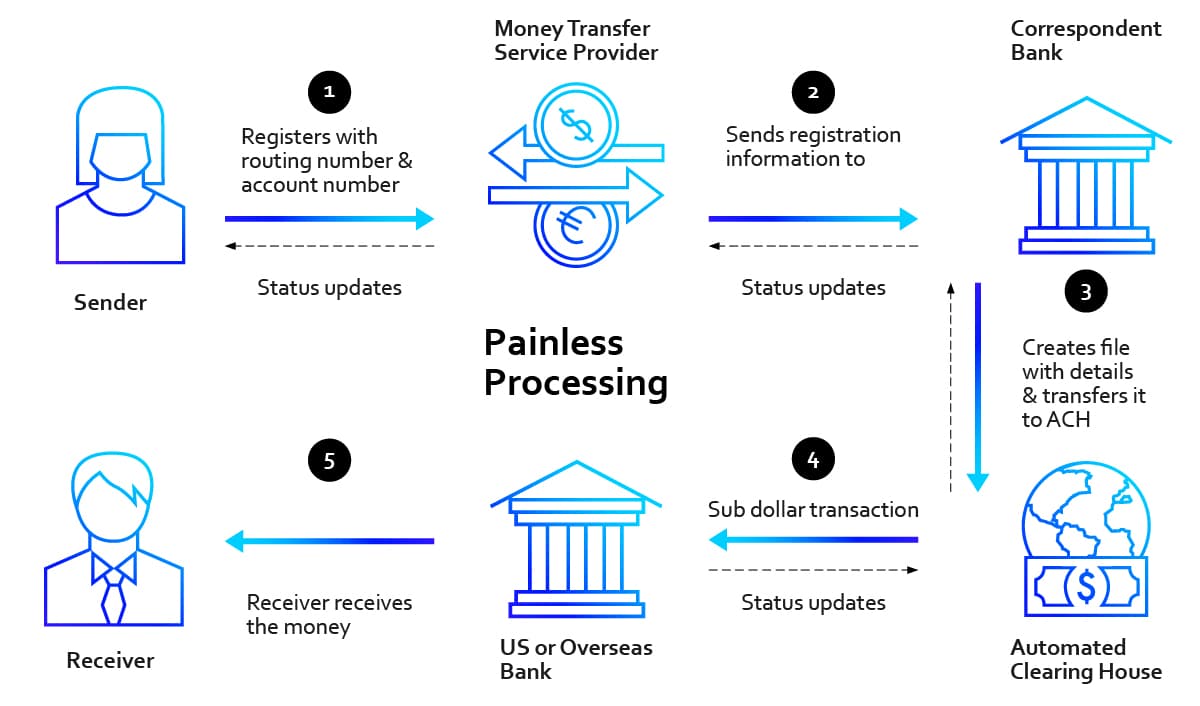 There are many checks that happen between the processes to make sure everything is secure. The checks that take place are services offered by third parties but because crypto transactions are decentralized and secured via private and public keys, the fees associated with third parties can be eliminated.
Recognizing the success blockchain can bring to an organization is only one part of the mission to get ahead in this market. Making the actual integration possible is the other half. To get ahead of the competition, companies such as Apple, Venmo, Paypal, Mastercard, FedEx, and IBM have already accomplished these two parts effectively by integrating blockchain technology into their services, platforms, and apps.
Recognize the Disruptive Capabilities of Blockchain
There are huge benefits and a plethora of innovative ideas and projects that can be born when the payments structure is paired with blockchain technology. This combination is what is going to take this sector from saturated to disruptive. The increased efficiency in the transaction process and alleviation of fees and intermediary services are some of the main reasons why there is going to be a monumental shift in this field. The heavy hitters listed above definitely do believe this and have taken the proper steps to align themselves for success when this industry undergoes that change. Join them to get ahead.
Let Nisum Help You
Changing the way payment processes are currently set up is not something that can be done overnight, but it is definitely a factor for success that many are eyeing, and industry leaders have already made great strides incorporating it into their strategies. Nisum can bring in years of experience of successful project deliverables paired with outstanding organization and project management skills to spearhead any new blockchain project. The Nisum Blockchain Lab understands how important it is to stay ahead of the curve when it comes to the technology realm and with a strong focus on emerging technologies, Nisum will bring success to your business through blockchain integrations.
Blockchain unlocks a new level of potential for businesses to test, learn, and explore how to transform through mastering the trust, security, and transparency of information.
The journey to implementing blockchain technology isn't an easy one, but it is mission-critical. Get started by signing up for our workshop, Blockchain Theory and Practice, designed to give you the skills to discuss blockchain intelligently and identify possible real-world applications.
If you aren't ready for a hands-on workshop, download our free guide, "5 Questions to Ask Before Starting Your Blockchain Journey."