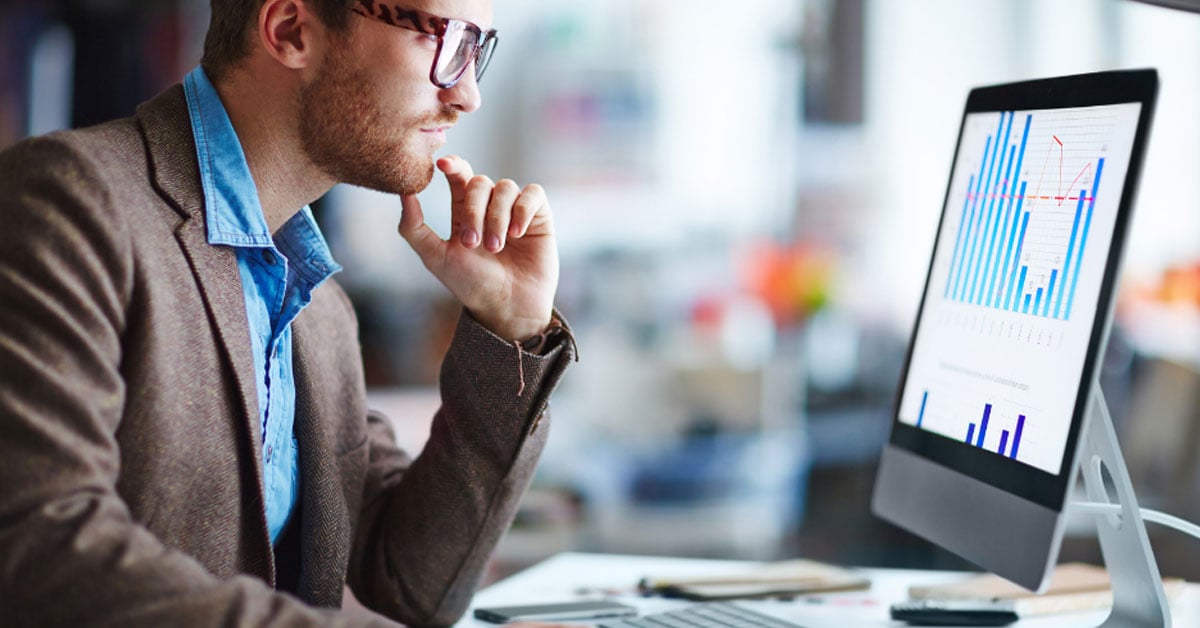 Image source: Canva
Enterprise application performance and monitoring solutions can be challenging to manage, especially when the average number of applications an organization had this year was 976, a 15.8% increase from 2021. As IT infrastructure and architecture expand in scale and complexity, monitoring each application through the tools supplied by application vendors is becoming increasingly complex. As new applications are created to solve specific problems within an organization, the systems that support these applications can become duplicated and inconsistent, resulting in increased costs and reduced efficiency. A synthetic monitoring tool is needed to triage issues and span across multiple layers and services to provide a quick and efficient way to troubleshoot underlying problems. Such a tool can help you make timely decisions that can improve business outcomes and mitigate the impact of issues.
Today's highly connected digital world requires an application performance metric (APM) to ensure a smooth user experience for the end customer. Unified monitoring provides a 360-degree view of your application performance and resource usage across your enterprise applications, including web servers, virtual machines, databases, and microservices. It also monitors cloud platform usage as well as other apps.
360° Application Performance View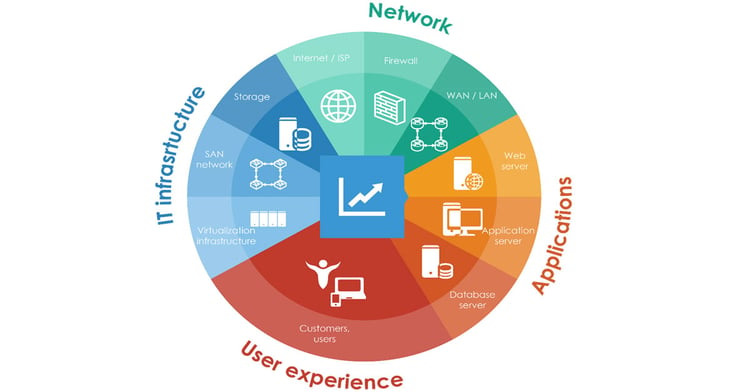 Image source: Fiverr

5 Key Features of Unified Monitoring
Unified monitoring provides full observability for the entire system, including your web application and third-party service providers such as Azure AppDynamics and Google Cloud Platform (GCP), among other net applications. Below are the 5 key features of this unified monitoring solution.
1. Custom Alerts
Triggering alerts and emails can be automated for critical incidents so respective teams can take corrective measures before an issue impacts the customers by generating customized reports of application health. By providing a mechanism for alerting users of problems before they occur, systems engineers can help organizations be proactive rather than reactive, providing artificial intelligence (AI) and machine learning (ML) based learnings to anticipate future issues.
2. Real-time Performance Monitoring
Real-time monitoring and analysis of your web application and third-party service providers can identify and resolve issues as they arise. Unified monitoring also uses behavioral learning to detect past, current, and future trends analysis for core metrics.
3. Seamless Integration
Integration is seamless with your existing processes and workflows, allowing you to get the most out of your systems.
4. Custom Metrics
Unified monitoring provides a clear and concise presentation of custom metrics by displaying them on graphs, charts, and diagrams to provide crucial insight into application performance. Collecting critical metrics from various application logs, performance metrics, and infrastructure metrics can be scheduled and displayed on a custom application dashboard. This can provide details into performance issues and metric spikes allowing you to compare the data with previous intervals and identify any change in pattern, providing detailed inputs to resolve critical issues.
5. Full Observability
Correlating metrics captured from various sources provide full observability across all the applications involved in the complex system, providing possible performance-tuning solutions across multiple levels.
Paradigm of Unified Monitoring
Many monitoring paradigms are used today, but the unified monitoring paradigm is the most effective and efficient. This approach unifies all aspects of monitoring into a single cohesive framework. Doing so enables administrators to manage and monitor their systems more effectively and efficiently, allowing them to identify and resolve issues, so that end users have a seamless user experience.
Enterprise applications are critical to your company's success, which means they must be monitored closely to ensure they are functioning properly. Unified monitoring has become an essential business tool for ensuring a smooth user experience for your end customers. Such a tool can help you make timely decisions that can improve business outcomes and mitigate the impact of issues.
How Nisum Can Help
We have a successful track record of unified monitoring solutions. We offer digital services that will help your development and production support teams and senior management know the details of your application's performance. Contact us today if you're looking for a better solution for your enterprise application monitoring needs.