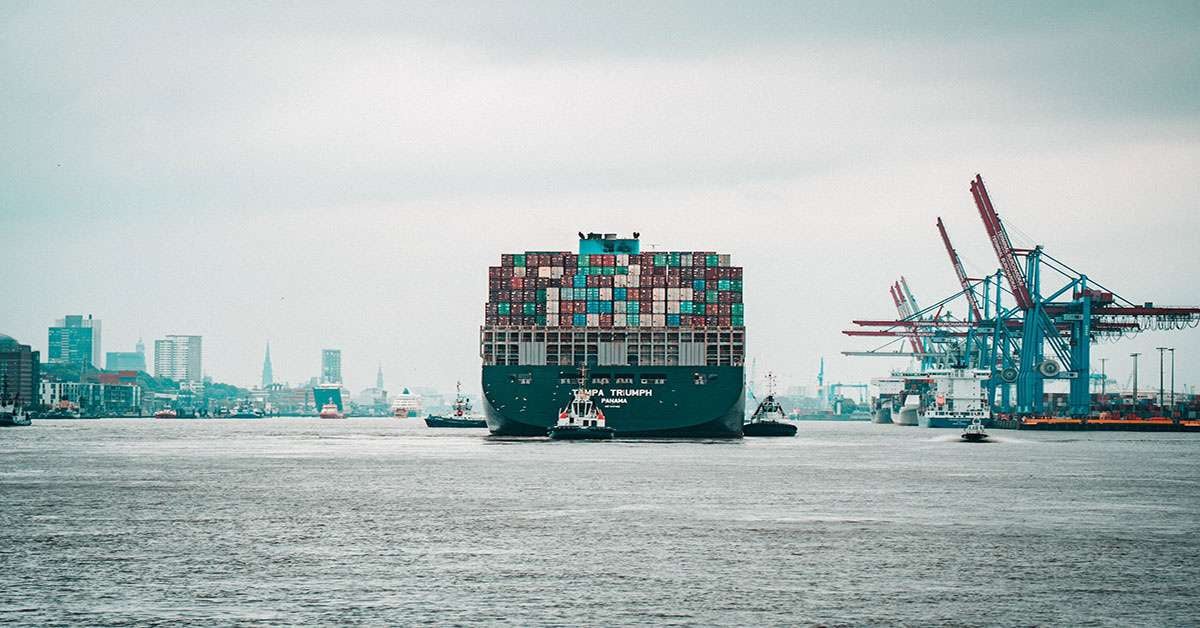 Photo credit: Unsplash
Technology is constantly evolving, and the way businesses use it to gain a competitive advantage has changed drastically over the past decade. Despite all the technological changes, some fundamental concepts have stayed the same – inventory management and order fulfillment.
Inventory management and order fulfillment are essential parts of supply chain management. However, many organizations struggle to improve these processes because they are unaware of the latest technology solutions and concepts necessary to help improve the accuracy, forecasting, and availability of goods. The right technology and process automation can significantly reduce operating costs and ensure supply chain efficiency. Here are five disruptive supply chain technologies worth implementing in 2023:
Dynamic Forecasting and Automation for Inventory Management and Planning
A company's supply chain is an integral part of its operations management, and effective supply chain planning is crucial to the success of any organization. A symbiotic relationship between inventory and operational resources can be developed through proper planning and control of operations — this, in turn, helps companies maintain steady control over their cash flows and inventory levels. By combining technology with effective planning and management of operations, companies can ensure maximum benefits from new technology that improves planning in supply chain operations. The following are four must-have technology components that organizations should include in their operational strategy:

Advanced

predictive analytics

and forecasting tools

- This allows companies to predict and forecast future production demand.
Dynamic automated planning and scheduling - Automated scheduling allows companies to coordinate the flow of materials and information across the supply chain.

Optimized

inventory management

that provides real-time inventory visibility

- Real-time inventory visibility and transparency allow for more efficient operations, reduced waste, lower costs, and improved customer service.
Collaborative supply networks - Allows for the sharing of resources, information, and knowledge. They can be used to rapidly scale the supply chain, which is essential in today's global business environment.
By integrating these four components, companies can ensure that their supply chain operations data is up to date and be equipped to quickly meet consumer demand. This business agility also allows you to meet the constant changes in the supply and demand cycles of the market more easily, increasing business stability and providing a competitive advantage.
2. Cloud-based Sourcing Solutions for Managing Suppliers
Companies use sourcing to identify manufacturers, suppliers, and distributors and to develop ongoing supplier relationships, giving them leverage when negotiating prices for supplies.
For example, when a company's supply chain is disrupted by an event such as a pandemic or natural disaster, they may be unable to rely on their usual supply chain partners to fulfill their orders. Instead, they must find new suppliers who can fill orders quickly and at the right price. This means evaluating each potential supplier's capacity and reliability before establishing a relationship with them. Gathering, storing, and assessing this information is often time-consuming, siloed, and highly manual.
Both product shortages and increases in consumer demand during the pandemic caused supply chain disruption. Due to these changes, new suppliers entered the market and took advantage of digital technology to overcome supply chain challenges, enhance capabilities, and gain a competitive edge. These new disruptions emphasized the importance of using multiple suppliers and implementing solutions that provide full supplier transparency. Leveraging the following technology will help streamline the sourcing process:
Cloud-based solutions that allow real-time access to all supplier information and capabilities on any device by employees in all locations.
A digital database that contains information on suppliers and their capabilities, such as CONNEX Marketplace allowing you to pivot quickly during a shortage.
3. Machine Learning and Artificial Intelligence for Manufacturing Fulfillment
Manufacturing is a supply chain segment that transforms raw materials and supplies into finished products. Adopting new technologies, such as automation, will increase efficiency and provide a greater degree of control over production processes, improving the quality of the end product. Leveraging machine learning and artificial intelligence throughout the manufacturing cycle is a great way to reduce cost of goods, reduce waste, improve quality control, and increase production speed. The following are technologies that businesses can invest in to improve the fulfillment process:
Machine learning (ML) - This can be used to manage inventory, optimize delivery routes, and automate processes to make faster, more accurate decisions about the best way to handle any situation.
Artificial intelligence (AI) - Robotic process automation can automate routine and complicated tasks, quickly identify issues, and conduct analysis throughout manufacturing workflows. AI can streamline all supply chain processes, including customer service, order fulfillment, inventory management, returns, and more.
4. AI and IoT for Connected Delivery Communication
Delivery is the final step in getting goods and services to customers. Like all steps in the supply chain, delivery depends on many factors, including consumer demand, inventory levels, and meeting estimated shipment dates. Technology advancements and changes in consumer behavior and expectations led to the increase of on-demand services using digital channels. Consumers now expect expedited delivery of their goods and full transparency of the delivery process. New technologies can help improve delivery communications and logistics while enhancing customer experiences. Some of these technologies include:
Internet of things (IoT) - IoT can be used to improve a company's supply chain by providing better tracking and monitoring as well as helping to predict issues before they arise.
AI for autonomous delivery - This emerging technology trend will allow companies to mitigate accidents provided by human error, streamline delivery, and improve customer communication.
5. Blockchain and Automation for Streamlined Customer Return Experiences
Although the supply chain process seems to end after a product is delivered, customer satisfaction is not guaranteed. A product may need to be returned for the customer to receive a refund; this activity is known as the reverse supply chain process. Returns are a prime example of how technology can be used to increase efficiency. Streamlined return processes increase customer satisfaction and improve the likelihood that the customer will purchase from you again. Companies can offer their customers a seamless customer return experience by utilizing the following technologies:
Cloud database - This will provide real-time data for every customer transaction and easy access to customer information for sales/service representatives.
Automated return management software - The use of this software helps to manage returns more efficiently and effectively, decreasing the amount of time it takes to process them as well as reducing the overall cost of doing so.
Blockchain technology - Blockchain helps businesses keep track of inventory in a secure, transparent, and streamlined way by keeping an immutable record of all transactions.
Critical Takeaways for Companies Wanting to Deploy New Supply Chain Technologies
The supply chain process has many components, and each element plays a critical role in achieving a successful and profitable operation. As the market continues to evolve, it's more important than ever to implement cutting-edge technologies to stay competitive. When deploying new technologies, companies should consider the following:
Dynamic planning is critical for predictive analytics and reliable projections.
Cloud-based sourcing with multiple vendor options is necessary for obtaining quality suppliers, manufacturers, and materials.
Artificial intelligence in manufacturing is essential for improved process control and cost reduction.
Automation will help ensure customers receive their deliveries quickly and with full transparency.
Blockchain technology can streamline the return of goods and increase customer loyalty.
How Nisum Can Help
Nisum can help you reduce supply chain costs, increase operational efficiency, and improve customer satisfaction by building custom digital solutions for your business. Nisum has the expertise you need to overcome supply chain management challenges and help you gain a competitive edge. We combine our domain expertise in logistics with the latest technology and analytics to provide clients with a comprehensive approach to:
Achieve real-time visibility
Obtain a 360-degree customer view
Increase efficiency
Leverage cloud provisioning and configuration management
Reduce costs, and more!
Contact us today to explore new technologies that will streamline your supply chain operations.