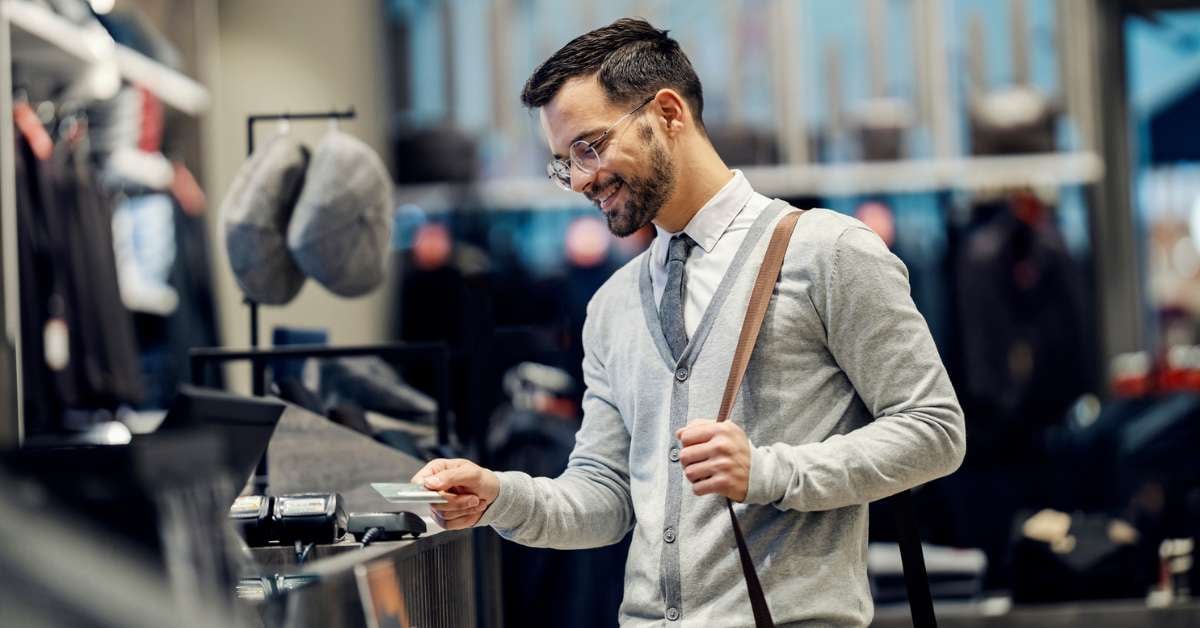 Photo source: iStock
In the bustling domain of e-commerce, where consumers are bombarded with choices at every turn, a crucial differentiator is customer loyalty. Navigating through similar offerings and competitive prices, the essence of improving your customer retention rate boils down to one thing: customer relationships. Creating unparalleled shopping experiences, enhanced customer engagement, and retail loyalty programs are all key components in earning repeat business and how to increase customer loyalty in retail.
Why Is Customer Loyalty the Cornerstone of E-commerce Success?
Economical Retention Over Customer Acquisition:

The investments required to retain existing patrons are far less than the efforts to onboard new ones. This highlights the importance of customer retention strategies and tools like customer relationship management (CRM) that help improve the customer lifetime value (CLV). The essence of customer retention is an effective customer loyalty strategy.

Brand Ambassadors:

Loyal customers don't just consistently choose you; they amplify your brand value. Their word-of-mouth advocacy can prove more valuable than most marketing campaigns, emphasizing the benefits of customer loyalty. To gain consumer loyalty, excellent customer experiences are of the utmost importance and can set your brand apart to earn repeat business.
As Howard Schultz, the founder of Starbucks, once said, "When people believe they are valued by the company, they will stay loyal to the brand."
1. Personalized Engagement: Harness the power of personalization in loyalty programs. Utilizing past purchasing patterns and wishlists to tailor offers can significantly enhance customer loyalty. Moreover, digital loyalty platforms and mobile loyalty apps can streamline this process.
"Companies that get personalization right have the potential to generate 40% more revenue"
-McKinsey
In today's retail landscape, AI-powered hyper-personalization has become a game-changer for bolstering consumer loyalty and improving your customer retention rate. As leading retail experts, Nisum empowers retailers to strengthen consumer loyalty through AI-driven hyper-personalization solutions. We analyze customer data ranging from purchase histories to online interactions and create tailored product suggestions using our proprietary personalization recommender system to enhance marketing strategies that resonate with individual consumer preferences. This approach elevates the shopping experience and enables a robust rewards program built with customized target offerings.
2. Flexible Redemption: Your customer loyalty strategy should offer a points-based loyalty program, combined with tiered loyalty systems, that puts customers in the driver's seat. Our custom automated end-to-end loyalty application is a perfect example of a scalable loyalty program that offers unrestricted redemption options with multi-partner reward capabilities that improve customer engagement, sales, and conversion rates.
3. Targeted Campaigns for Maximum Impact: Retail customer loyalty thrives on inclusivity and customer satisfaction. Retailers should utilize an expansive and targeted campaign that uses customer data to provide highly targeted omnichannel marketing campaigns so that data is obtained from every customer touchpoint. Our robust in-house target offering system utilizes data captured from consumer behavior to create personalized and highly targeted offerings that bolster rewards programs and improve the customer experience, enabling consumer loyalty and repeat purchases.
4. Feedback and Continuous Improvement: Loyalty cards and applications and promoting customer incentive programs are all ways to garner customer feedback. Addressing concerns promptly transforms complaints into commendations, fostering a robust brand loyalty foundation. Our PowerBI solution can enable improved customer support by utilizing performance dashboards that provide an interactive visual aiding in continuous improvement by providing visibility into customer feedback, customer trends, and staff performance, thereby enabling increased revenue, improved staff performance, and enhanced customer experiences.
Exploring Digital Avenues With Nisum's Loyalty Solutions
Nisum stands at the forefront of innovation in the digital commerce realm, spearheading revolutionary IT initiatives with solutions that guarantee tangible growth. We excel in:
AI-powered personalization for elevated shopping experiences
Crafting cutting-edge loyalty program software to foster brand loyalty
Data capturing and integration to create highly targeted marketing campaigns with strategic precision
Delivering unparalleled expertise in customer loyalty management and loyalty marketing strategies
For businesses keen on building brand loyalty and deploying effective customer engagement tactics, Nisum is the go-to partner. Contact us today to commence your digital transformation with us and discover the myriad of ways to develop unwavering customer loyalty.